Can you believe January is already OVER? Tomorrow begins the month of CANDY LOVE! I'm sure everyone is getting their pretty decorations put up, so I'm here today with a super simple tutorial for a Valentine's Day wreath for you to hang! I made this wreath in my last ditch attempt to have something on my door for my Valentine's Day pajama party I held last Friday. My original plan was to create some of those nifty paper flowers using cupcake liners, but every tutorial I found required pipe cleaners, which I don't have.
While sifting around in the awesome sewing box my granny gave me (which is FULL of stuff my boyfriend calls junk craft supplies), I found this cute little circle form thingy. I honestly have NO idea what it's made from (it looks like rolled paper!) but I'm in love with it! That's when the AWESOME thought hit me to make a WREATH! (queue HUGE smile on my face...ask my sister who was witnessing the drama!)
So, my bloggy friends, I have a super simple tutorial for you! Check it out!
some type of circular wreath form (your choice in size; mine was only about 6 inches across)
LOTS of buttons to choose from
ribbon (wired is the best to use for this project)
scissors
bread ties
cupcake liners (I used Valentine's Day themed liners for one flower & plain white ones for another)
needle (any size)
This is how you will create it: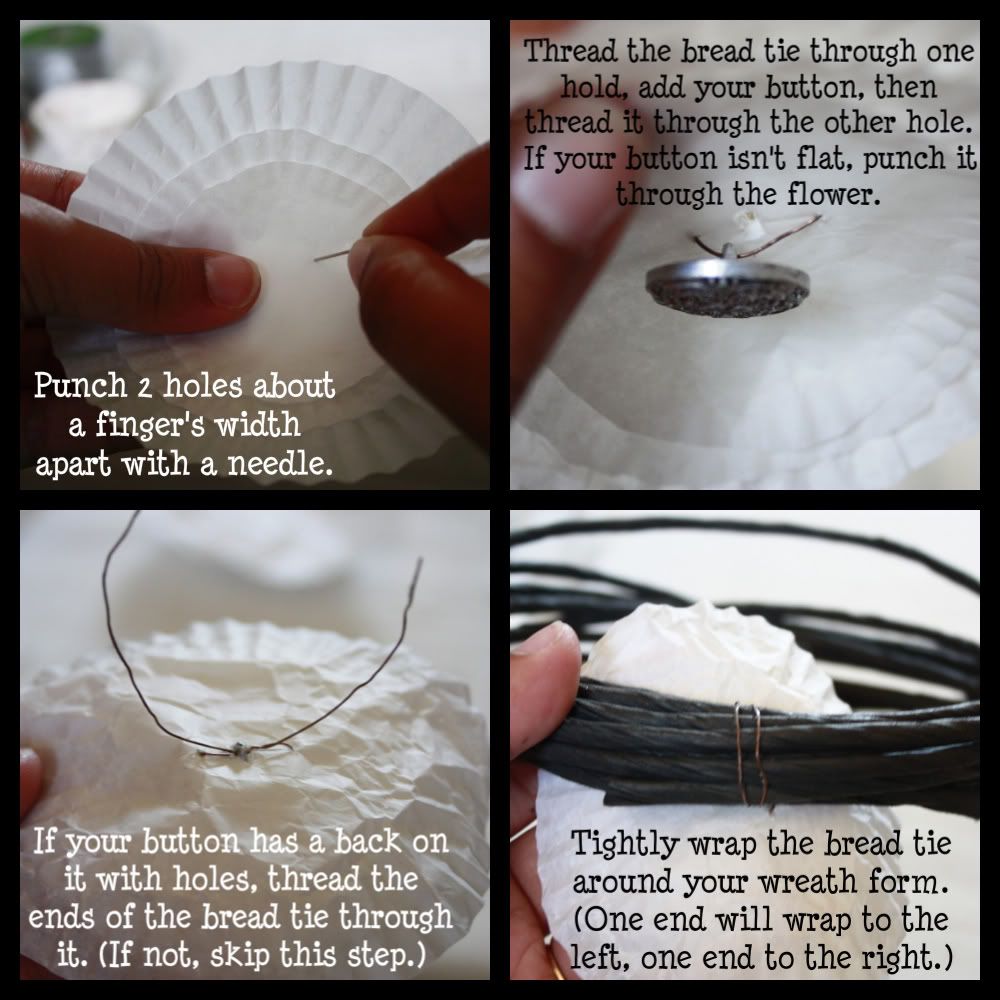 That's it! Don't you just love it?! I also had an extra flower left over (from creating this tutorial), so I decided to pretty up the living room lamps, too! What do you think?